Lay's Packaging Redesign
This redesign of existing Lay's Potato chip packaging focused on creating a package that is environmentally responsible, as well as taking a tongue-in-cheek look at Lay's most recent flavor offering (cappuccino).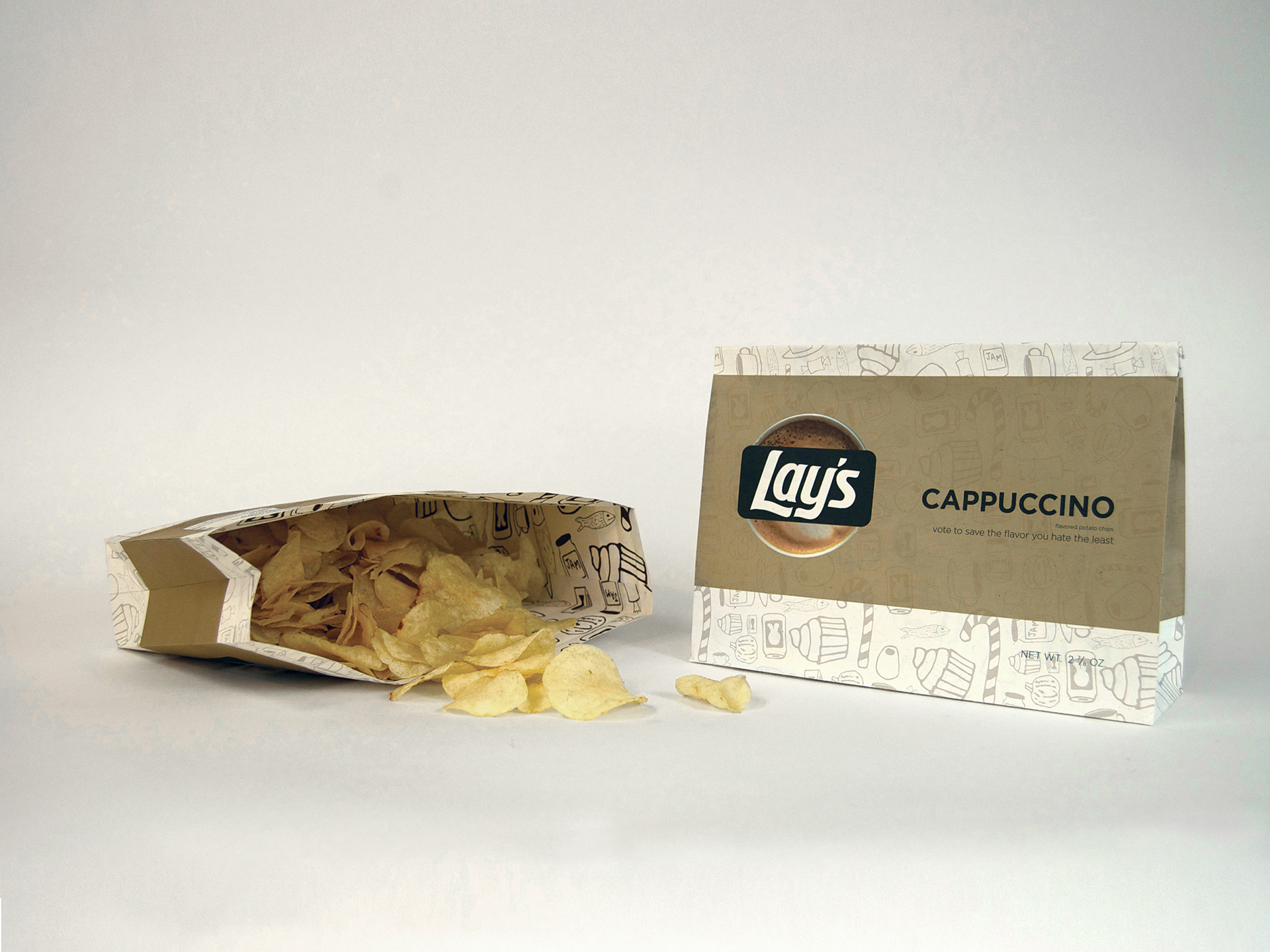 For this project, I chose to redesign packaging for Lay's Cappuccino flavored potato chips that were sold for a limited time as part of a promotion with other limited edition flavors. I decided to invent the companion flavors (tuna, grape jelly, and cupcake) in a humorous play on the gross-out factor of a cappuccino flavored potato chip. I also decided to create a bag with a much wider openeing to facilitate sharing, and used a recyclable stock to print the bags.